Spin-offs from the LTI
SilOriX

SilOriX develops energy-efficient and compact electro-optic modulators for converting signals in high-speed communication networks. Our goal is to provide scalable and sustainable solutions by enhancing silicon photonics with organic electro-optic materials.
Link to SilOriX
WireStyle

WireStyle manufactures wire patterns according to individual designs. Each motif is created individually on specially developed machines in countless individual steps. The startup was founded in 2020 and has been successfully selling its wire pictures on the Internet ever since.
Link to WireStyle
DPS

The company DPS is one of the few manufacturers that can offer low-cost power supplies with a 20-year lifespan. DPS digitizes the power supply and allows reading of output current or voltage via a digital bus.
Link to Digitalpowersystems - DPS
vanory

vanory was launched in 2017 as a spin-off from the KIT Karlsruhe Light Technology Institute. The market launch of the first, limited edition table and pendant luminaire will take place in 2018. Please note: The information presented is preliminary and subject to change as development continues.
Link to vanoy
otego

otego is developing novel thermoelectric generators (TEGs) as an energy harvesting solution for wireless sensors and actuators. TEGs convert heat directly into electricity as soon as they are brought into a temperature differential. They operate completely maintenance-free and can take advantage of even small temperature differences. otego has succeeded for the first time in combining low-cost materials with large-scale industrial production processes. Through otego's technology, TEGs will therefore finally be available for widespread mass applications. otego's immediate goal is for future wireless industrial sensors and IoT devices such as smart home heating valves to be powered autonomously by low-cost TEGs. In many networked small devices, troublesome battery changes could thus no longer be necessary in the future.
byonoy GmbH

Byonoy has developed the world's smallest microplate reader. It simplifies laboratory workflows and enables unprecedented flexibility in application.
Link to byonoy
OpSyTec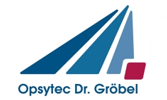 Opsytec GmbH has been offering development services and radiometers in the field of industrial UV measurement technology since 2008. Through the merger to Opsytec Dr. Gröbel GmbH, the product range was comprehensively expanded in 2013. As a developer and manufacturer, Opsytec Dr. Gröbel offers a more comprehensive range of services from application, development to measurement of UV and visible light.
For more information, please visit www.opsytec.de
resoswitch

resoswitch GmbH is a company that develops and produces electronic control gear (ECG) for illuminants. Taking into account the physical properties of the illuminants (gas discharge and semiconductor radiation sources), as well as the EMC-compliant circuit design, customer-specific solutions are brought to market in the shortest possible time.
Visolas

VISOLAS, a company originating from the Karlsruhe Institute of Technology, focuses on the production and marketing of cost-effective organic laser light sources (polymer technology) with freely selectable emission wavelengths in the visible spectrum for spectroscopy applications. In organic lasers, the company, based in Eggenstein-Leopoldshafen near Karlsruhe, is THE technical and economic benchmark in analytical technology.